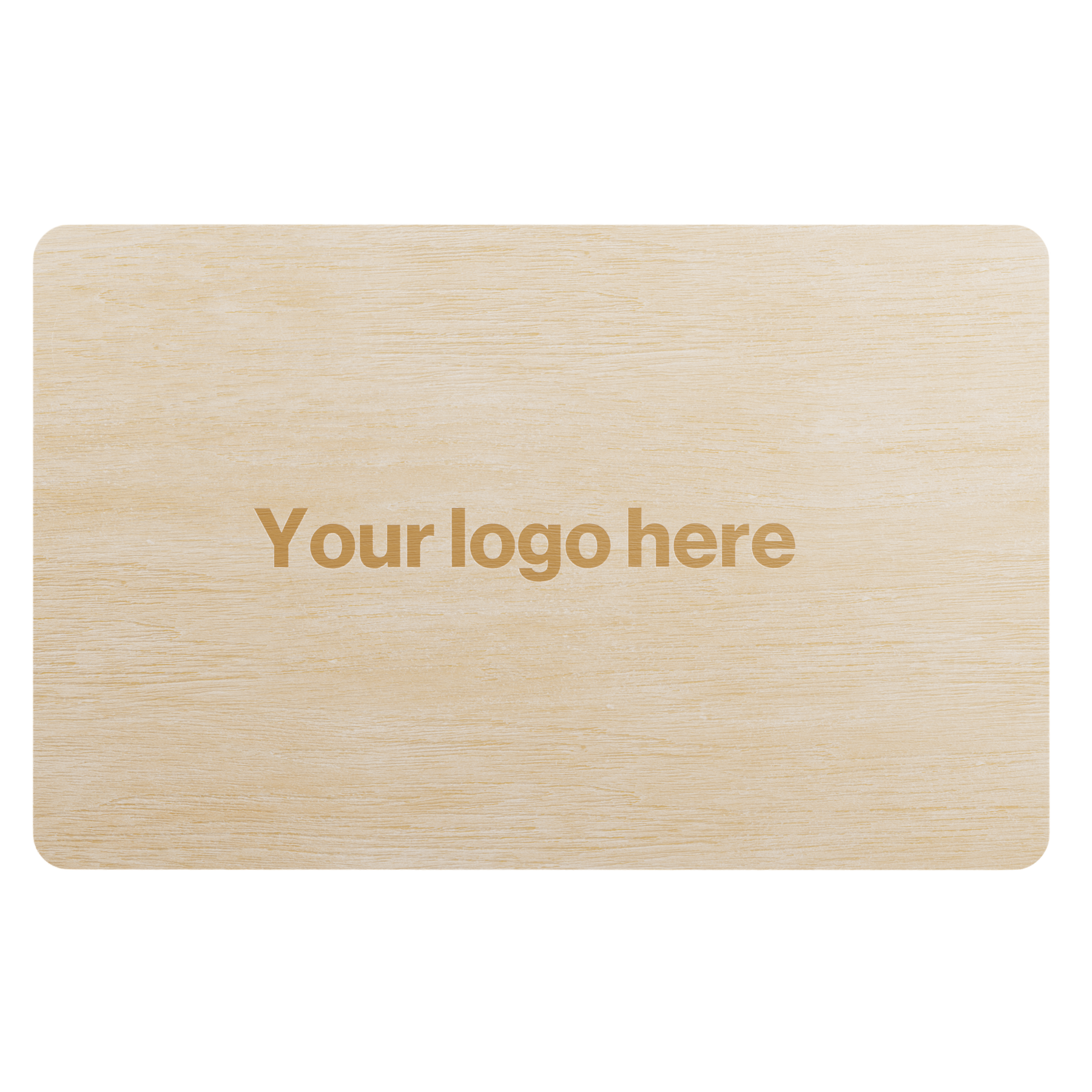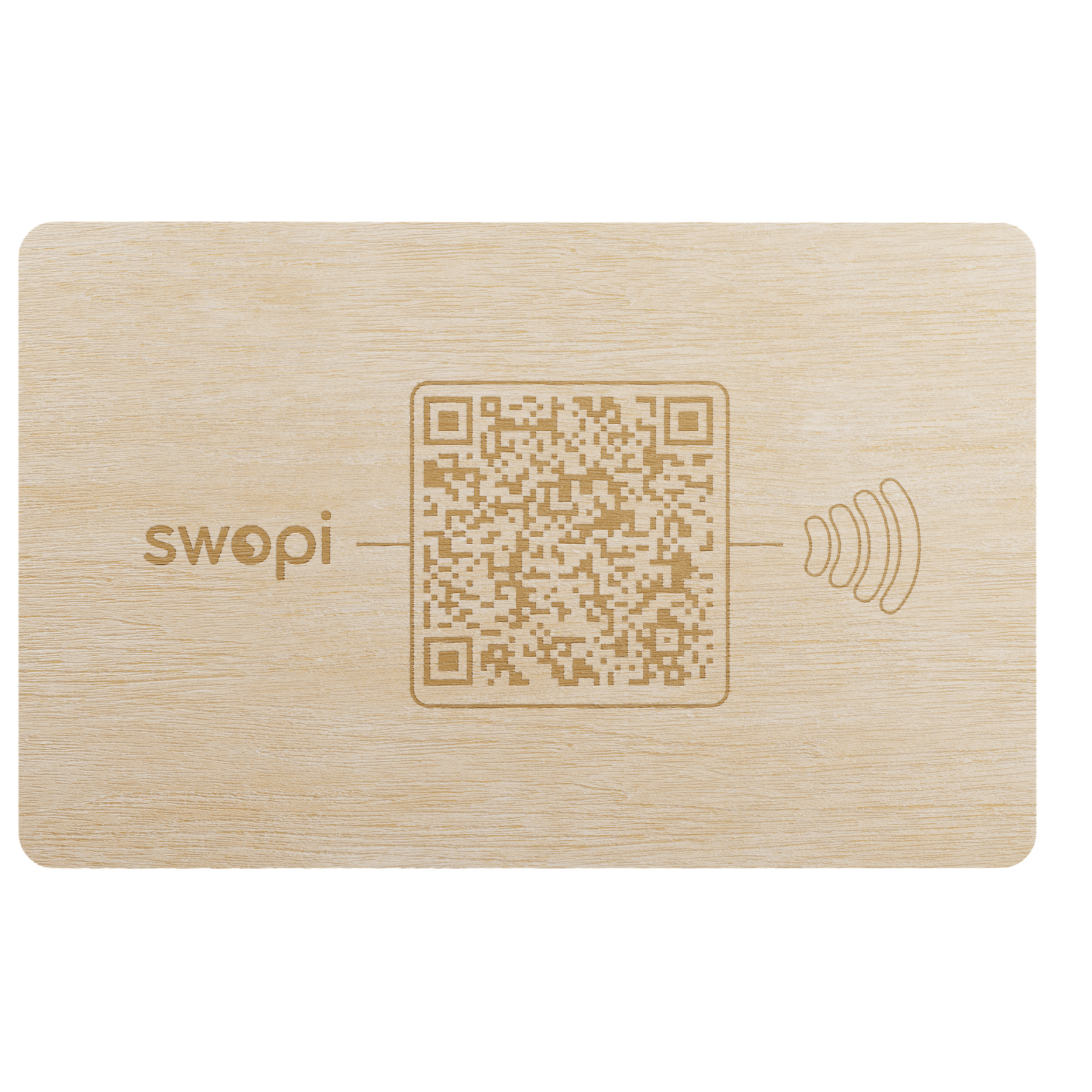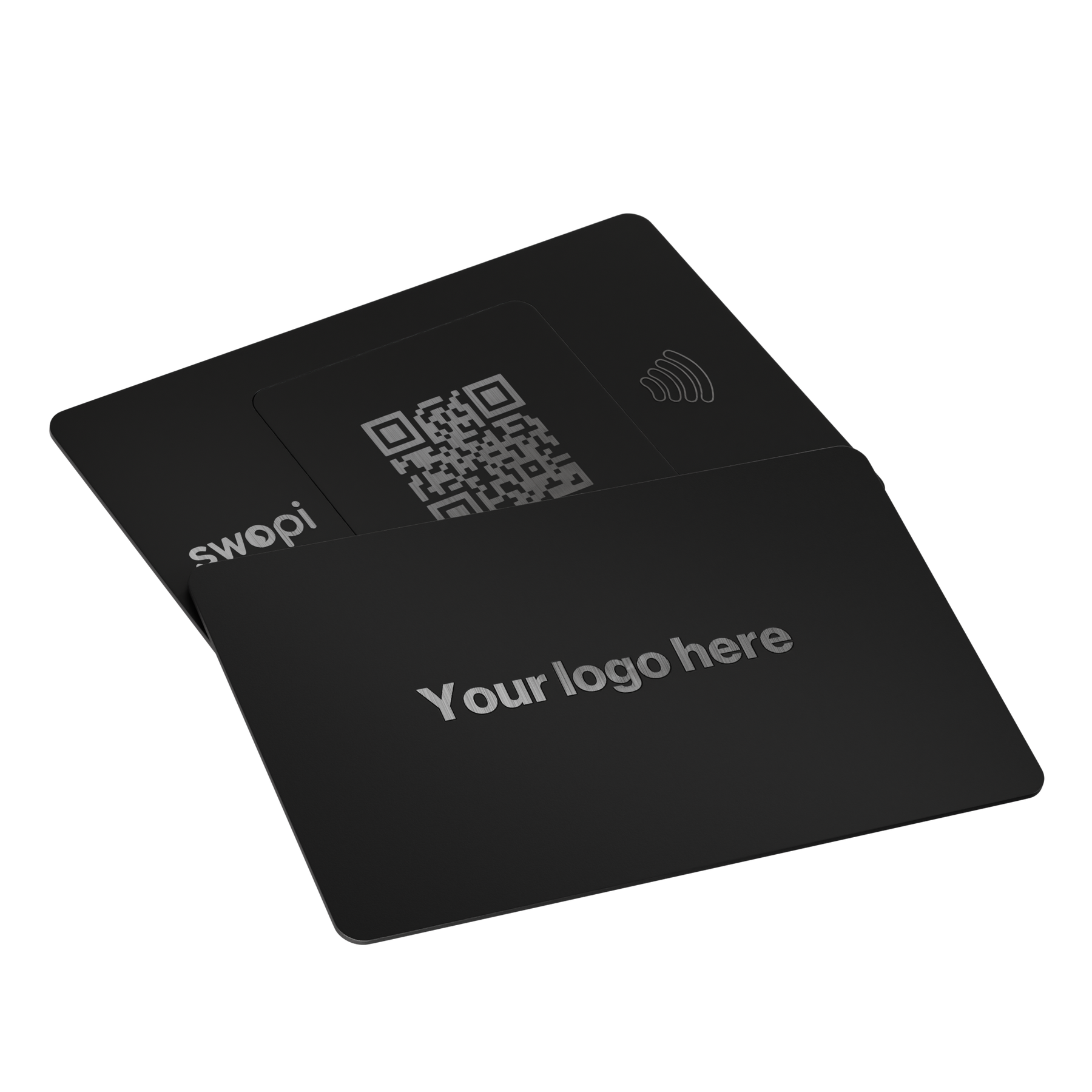 Custom Laser-Engraved Swopi Card
Easy connection - make more leads
Easy setup - instant registration without an app
Warning - impression is guaranteed
Your brand, our technology. Create your own custom laser-engraved metal or basswood Swopi Cards and make a great first impression on everyone you or your team meets.

Upload a single-color logo with a transparent background only - our online tool will help you automatically remove the background and convert the color of your design. Your logo is laser etched onto the metal and basswood card, not printed.

Material: premium metal/basswood
Production time: 2-3 weeks 

Material specification:
Basswood - you can tap this card to someone's phone from both sides. Each piece may be slightly different because it's made from a natural material, and the Swopi Chip may be visible.
Metal - you can tap this card to someone's phone from one side where the Swopi chip is located

We recommend keeping space on the back for the QR code, which shouldn't be missing on the card, for someone who doesn't have a phone with NFC. The Swopi QR has the same link as the Swopi Card, so you can then easily share your information in two ways: simply tap Swopi Card to someone's phone, or have them scan the QR on the back. Others don't need to have any app or Swopi to receive your information.

Do you want to make a bigger order? Contact our team info@swopi.co

By ordering, I confirm that the artwork I submit for Custom Swopi Card is my own original artwork or I have been granted permission to use the artwork.

To scan Swopi with just a tap, you need iPhone 7 and newer or any Android with NFC.

Is my phone Swopi compatible? Check the full list of compatible devices here
To swop to older phones, you can use your Swopi QR code! Either way, you can always share your profile without the other person needing Swopi or an app.

Swopi can be placed anywhere and on any phone, regardless it has NFC or not.
All orders come with tracking right to your door! 📦

3-7 days (depends on the service you choose) delivery for orders in Europe for products in stock. This doesn't apply to custom production like custom cards (2-3 weeks usually).

2-4 week delivery for orders outside of Europe
"Beautiful, cool, and fast. Two residents from Brno started a business with a digital business card."