Born from a shared passion for technology and quality products, we create thoughtful solutions suitable for businesses and individuals. We believe in simplicity and innovation. We work to enable instant connections in the most modern way.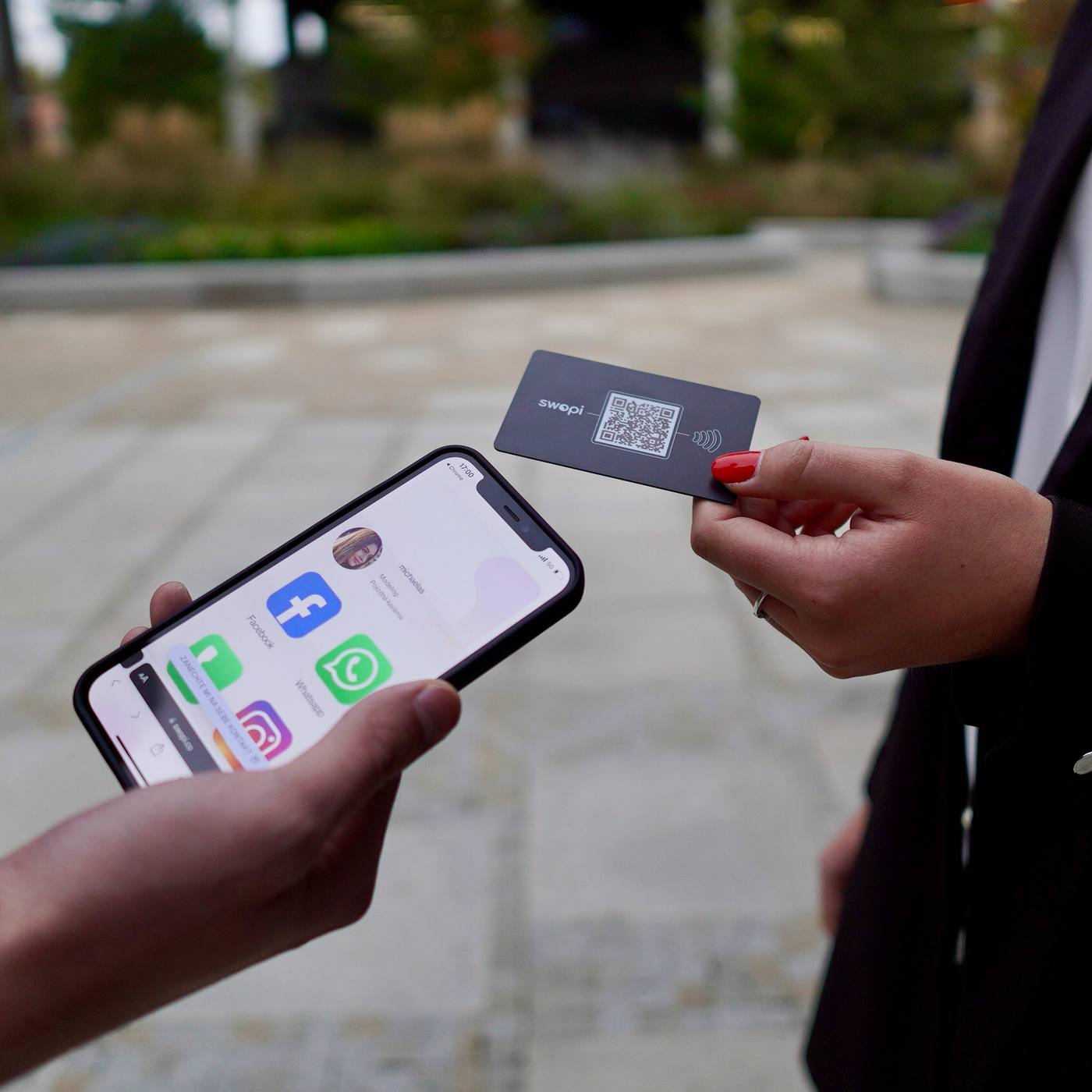 OUR MISSION
Bring innovative solutions for easy information sharing
We champion continual progress for businesses, entrepreuners, and individuals by taking action to help them for easier, faster and more effective sharing of contacts and information. Every job at Swopi, is grounded in simplicity, innovation and meaning. Our products are designed with a sustainable future in mind.
OUR MISSION IS TO CREATE TOOLS FOR EASY SHARING OF INFORMATIONS AND MAKING CONNECTIONS.
THE EMERGENCE OF SWOPI
What did the first Swopi look like...? Imagine a white, round NFC sticker with "Swopi" written on it with a marker. Over time, we improved it and launched our first sales to end consumers. The first video on TikTok had over 2M views.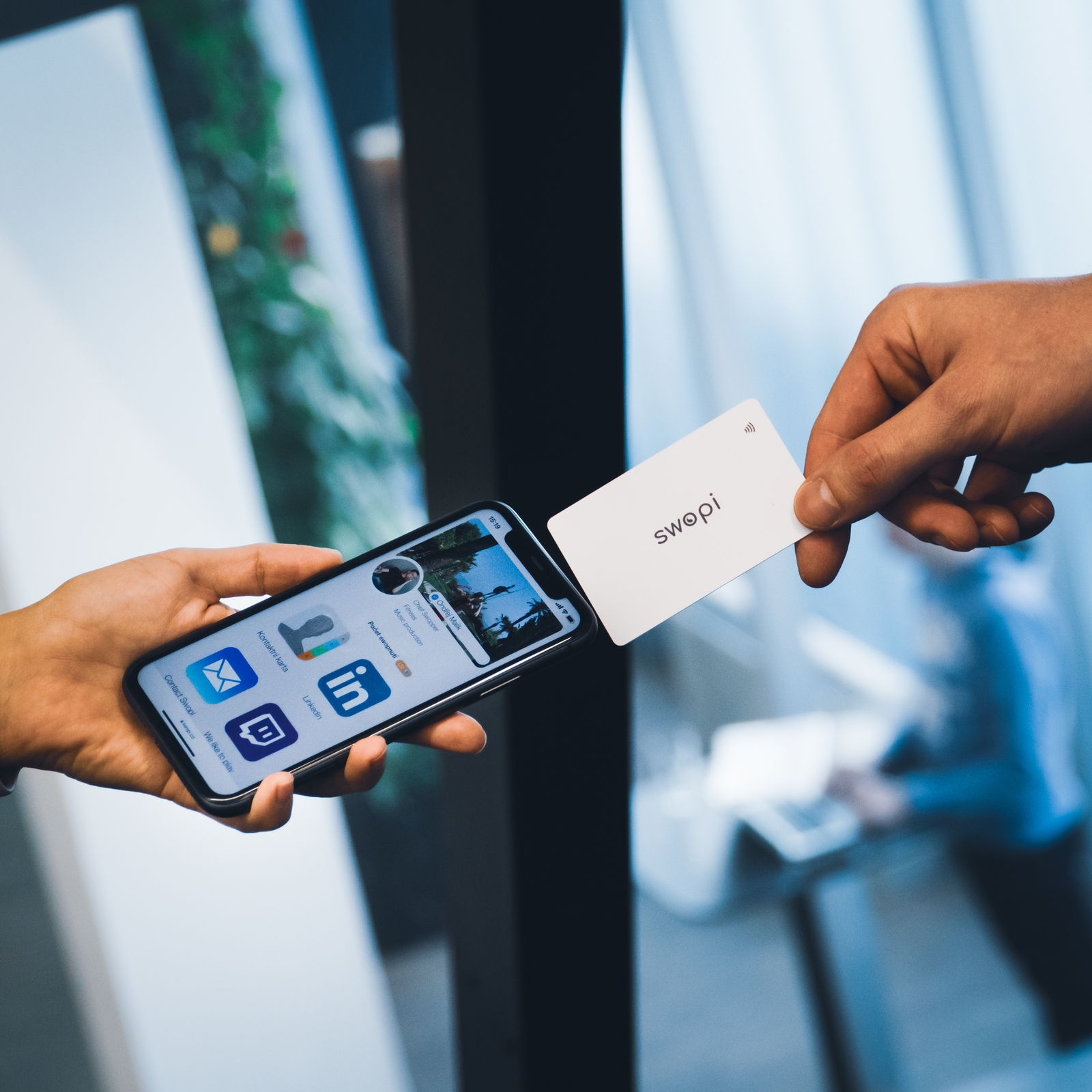 FIRST CORPORATE CUSTOMERS
Forbes wrote about us and that brought a first wave of interest from corporate customers. We knew we had to come up with a product that resembled the look of classic business card. And that's exactly what we did.
NEW IDENTITY AND COLLECTION EXPANSION
The new logo emphasizes simplicity. We are expanding the collection with MagSafe leather wallets, metal business cards, smart bands. We tune the smallest details.
VISION
No more paper business cards by 2030
Did you know that approximately 10 billion business cards are printed each year and 88% of them are thrown away within a week? Even worse, 7.2 million trees are cut down every year just to get the paper for these business cards. Our goal at Swopi is to replace paper business cards with digital ones and reduce the impact we have on our planet. Therefore, for every business card purchased, we plant one tree in cooperation with the One Tree Planted organization.
Proudly representing Czech Republic
Swopi® is a Czech start-up founded with the aim of becoming the best connecting system in the World. Swopi is the result of a long search for hassle free transfer of contacts, without the need of dictation or copying.
About founders
Ondra and Lars are tech enthusiasts. Both were born in Brno, Czech Republic as the internet generation iGen. Maybe that's why they prefer to stay at home and develop. But they also like to go abroad. For example, to the USA, or to Denmark, where Ondra studied marketing with a focus on sports. He now manages the business and new products of Swopi. Lars devotes a significant part of his free time to coding and is creator of the Swopi platform. In their free time, they both like to go the to gym, produce music, or trying out herbs – for better immunity and mental health, they recommend ginseng tincture.